Space Adventures Secures Seats On The Soyuz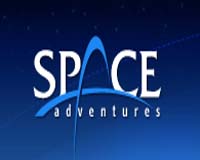 -
by Staff Writers

Arlington VA (SPX) Jul 20, 2007

Space Adventures has announced that it has finalized contracts with the Federal Space Agency of the Russian Federation (FSA) for two commercial seats aboard upcoming flights of the Soyuz TMA spacecraft. The company became world renowned in 2001 with the launch of California businessman Dennis Tito and since then, has launched four other privately-funded individuals to space. Space Adventures has purchased the fall of 2008 Soyuz TMA-13 and the spring of 2009 Soyuz TMA-14 private spaceflight opportunities. Each experience includes cosmonaut training and over a week in space orbiting the Earth aboard the International Space Station (ISS).

"With the successful flights of the first and only five private space explorers, we not only created the space tourism industry, but now, because of the global market demand, we have secured two additional Soyuz seats and have proposed to the Russian space agency the purchase of seats in 2010, and beyond," said Eric Anderson, president and CEO of Space Adventures. "The unique provision to Space Adventures of these commercial Soyuz seats has enabled my team to engage with potential clients from all over the world who have the interest in private spaceflight, the financial capability and the insatiable desire to explore."

Space Adventures will announce the identities of the next orbital spaceflight candidates in the coming weeks. "We have finalized the contracts with those who will fly on future seats, but we are always willing to speak to multiple individuals for a specific seat and encourage other interested parties to step forward and contact us, because the most willing and committed ultimately gets to go first."

Space Adventures, the only company to have successfully launched private explorers to space, is headquartered in Vienna, Va. with an office in Moscow. It offers a variety of programs such as the availability today for spaceflight missions to the International Space Station and around the moon, Zero-Gravity flights, cosmonaut training, spaceflight qualification programs and reservations on future suborbital spacecrafts. The company's advisory board includes Apollo 11 moonwalker Buzz Aldrin, Shuttle astronauts Sam Durrance, Tom Jones, Byron Lichtenberg, Norm Thagard, Kathy Thornton, Pierre Thuot, Charles Walker, Skylab astronaut Owen Garriott and Russian cosmonaut Yuri Usachev.
Related Links
http://www.spaceadventures.com/index.cfm
Space Tourism, Space Transport and Space Exploration News
Wyle To Prepare First Passengers For Virgin Galactic Maiden Spaceflight


El Segundo, CA (SPX) Jul 09, 2007

Virgin Galactic, which expects to become the world's first commercial spaceline, has contracted Wyle to provide chief medical officer, medical data analysis, and program management services to advise and guide the preparation of its first passengers for spaceflight. Wyle's Life Sciences Group, which has more than four decades experience supporting NASA's human space program, provides medical screening and qualification, training, data and risk management, and mission and ground operations support to space transportation providers and operators, spaceports, and regulators through its Commercial Human Spaceflight Services unit.