.


Globalstar Satellites Now Scheduled for Launch on July 13th

by Staff Writers

Covington, LA (SPX) Jul 13, 2011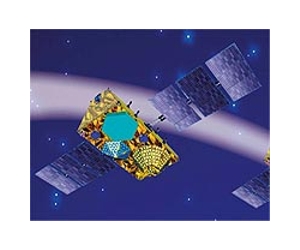 illustration only
Globalstar, Inc., has been rescheduled by launch services provider Arianespace. The ground equipment issue which initially forced the postponement of the launch has been resolved. Arianespace has announced the Globalstar launch is now scheduled for July 13, 2011 at 8:27 a.m. Baikonur local time (2:27 a.m. UTC and 10:27 p.m. EDT on Tuesday, July 12, 2011).
.