Northrop Grumman Completes Acquisition of Scaled Composites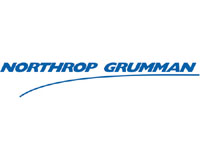 -
by Staff Writers

Los Angeles CA (SPX) Aug 27, 2007

Northrop Grumman announced Friday that it has completed a transaction that increases its ownership in Scaled Composites, LLC from approximately 40 percent to 100 percent.

Scaled Composites is an aerospace and specialty composites development company located in Mojave, Calif., with broad experience in vehicle design, tooling, and manufacturing; specialty composite structure design, analysis and fabrication; and developmental flight test.







Related Links
Northrop Grumman
Rocket Science News at Space-Travel.Com
Russian, European Space Agencies To Develop Manned Spaceship


Zhukovsky, Russia (RIA Novosti) Aug 21, 2007

The Russian and European space agencies will develop a manned transport spaceship for flights to the International Space Station, the Moon and Mars, the head of the Russian agency said Tuesday. "We agreed today with Jean-Jacques Dordain, the head of the European Space Agency, to form a working group to deal with developing a piloted transport system to fly to the International Space Station, the Moon and Mars," Anatoly Perminov said after talks with Dordain on the sidelines of the MAKS-2007 air show in Zhukovsky, near Moscow.